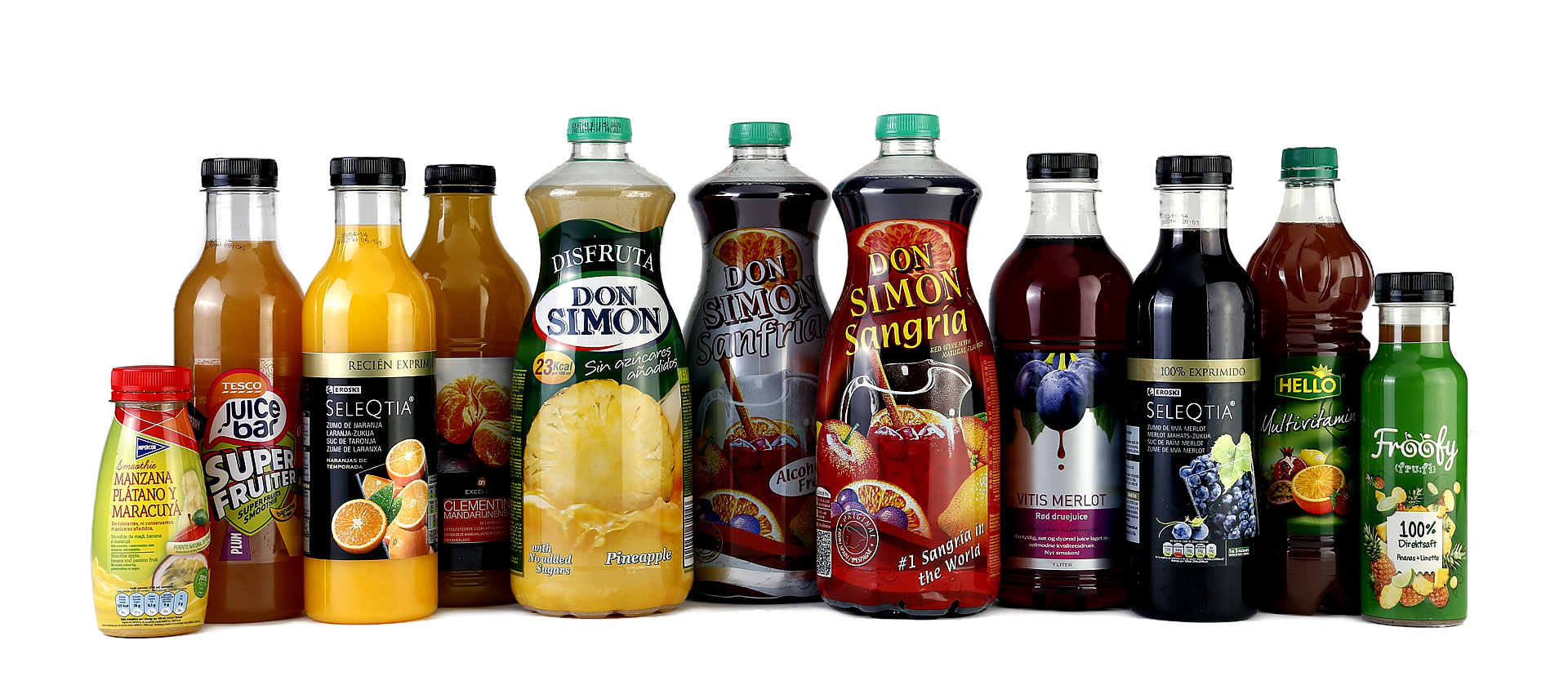 Sleeve or Shrink Sleeve
Universal Sleeve is a national reference in the manufacture of sleeves or shrink sleeves.
Present in all markets and collaborating with large manufacturers, our experience supports us as the leader in this sector. We are passionate about new challenges and our level of requirements is visible in the service we offer.
The Sleeves strengthen the image of the packaging and increase the communication capacity of the products. They adapt to any type of packaging, using the entire surface to present the brand, product or promotion.
High competition on the lines means that for manufacturers, the use of the Sleeve is a competitive advantage, highlighting and promoting their product among the competition and the wide variety of existing products.
Consumers are increasingly demanding and require information about the product and its applications. With the use of Sleeves, manufacturers can take advantage of the high printing quality and capacity to transmit all of this information, with a visual impact that is attractive to consumers.
Other advantages of the Sleeve in comparison to conventional labelling devices are the protection that it offers and the high durability without reducing the presentation quality.
Use of the Sleeve also permits grouping of packages and concentrating shopping volume. Imagine what reducing references means on a stock, loss and management cost level. The use of the Sleeve permits flexible adaptation to change and new references.
Within our range of finishes and effects, you can choose between metallic, pearly, invisible ink, phosphorescent, holographic, etc.
Universal Sleeve constantly develops new applications and improvements to cover any need within the markets of food, drink, cosmetics and chemical products.
Technology
Rotogravure:
Universal Sleeve has a latest-generation technology park which allows us to approach all of the challenges and requirements of the market. Our production capacity is superior to 300,000 m2 daily in sleeves, labels or laminates.
We offer all types of formats and finishes: matte or shiny varnish, metallic, pearly, stamping, thermochromic ink… Call us to discuss our possibilities!
Advantages:
The process offers the possibility of transferring the ink in a uniform manner with a wide variety of densities and high speeds; therefore, it is adequate for applications that require high-quality images, such as DTP, packaging, labels, safety printing and decorative printing.
The durable nature of the printing cylinders used means that rotogravure is an ideal process for high-quality printing amounts that are high in volume or that are regularly repeated, offering economic advantages in comparison with other processes.
Flexography:
Complementing the rotogravure printing line, we also have high-definition flexography machines that offer quality and standard printing.
This allows us to approach any technological challenge and offer excellent service and flexibility
Materials
Universal Sleeve works with the principal manufacturers of plastic film and inks on the international market. Our suppliers are multinationals with guaranteed uniformity, quality and consolidated service. The prime materials are the base for a good product and excellent finish.