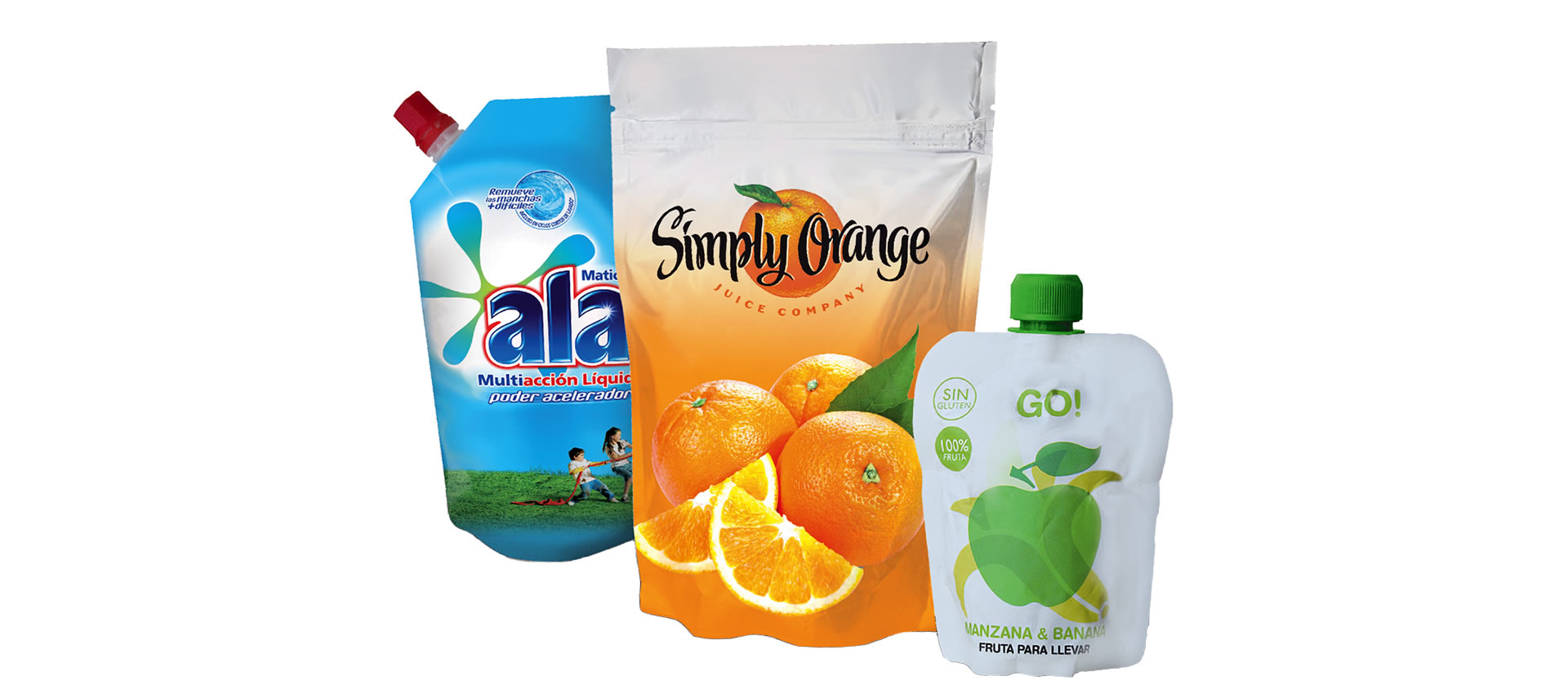 Stand UP or Doypack packaging in laminated plastic
The FLEX PACK division of Universal Sleeve offers a wide range of packaging such as Stand Up or Doypack from laminated plastic materials.
Among the advantages offered by this type of flexible packaging, we can include the high capacity for printing on the entire surface, resulting in an original packaging of high quality that permits the product and brand to stand out. The Stand Up design stands out as it is striking, creative and attractive.
Safe packaging, with an easy and comfortable opening that lengthens the lifespan of the products due to the great barrier against oxygen, light, etc.
Easy to store in your facilities and to transport, the Stand Up solution offered by Universal Sleeve allows for adaptation to the new necessities of a demanding and rigorous market in relation to safety regulations and respect for the environment.
Universal Sleeve includes all of the processes from beginning to end (printing, lamination and confection), offering the client one single intermediary for all of their needs.
With the latest technology available on the market, we offer a friendly service where flexibility and quality are the most important.
Don't put limits on your creativity and help your product to have a competitive advantage on the lines.