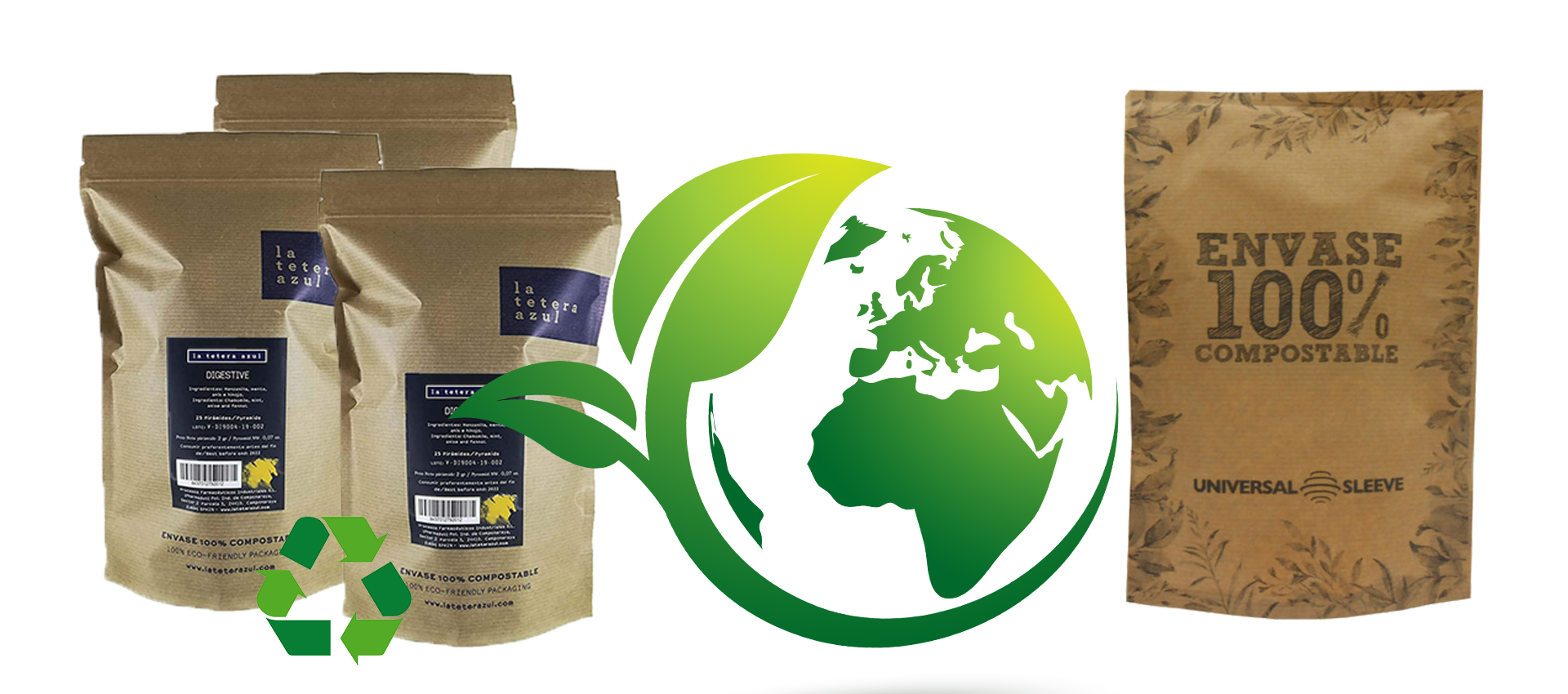 SUSTAINABLE PACKAGING
Universal Sleeve is committed to a constant launch of innovative products as well as concerned about the global warming.
Due to our philosophy, we are proud to announce a full range of ECO and Sustainable products that helps your products to minimize its carbon footprint.
The use of this kind of films not only helps to combat our environmental challenges, it helps as well to the companies who believe and promote a sustainable packaging.
Some examples below:
You will get a better brand positioning. The use of eco packaging show to your customers you are concerned about leading the innovation at the same time you can connect deeply with your target. The use of sustainable packaging creates a quality seal and define very well your values.
Shows your product as a responsible item, which will be interesting for the growing generation of concerned customers about the origin of the products they buy. Nowadays, the customer base is very well informed, and their requirements must be reach by the brands.
Universal sleeve offers two different solutions:
100% recyclable plastic films, which can be transformed again when they are included in an upcycling process. So, the use of this material gives the packaging to be re used in a new product afterwards.
Compostable films. This type of films can be transformed under a certain combination of pressure + humidity + organisms.
All our compostable solutions meet the UNE-EN 13432:2001 regulation.
Universal Sleeve can print and convert any of these films using our printing technologies and our experience.
We are ready to support you with your packaging challenges and help your products to reach the next level in packaging!